Welcome to Kasper & Oswald
The engineering company Kasper & Oswald GmbH provides comprehensive consulting services and product development in the field of embedded security and IT applications. Our business activities comprise the analysis, design, and realization of corresponding security solutions. In training courses and lectures we illustrate the relevant security issues of hardware and software implementations and familiarize you and your employees with the state-of-the-art of solving these problems.
On March 13, 2017 we welcomed the president of parliament of North Rhine-Westphalia, Carina Goedecke, in the KAOS headquarters.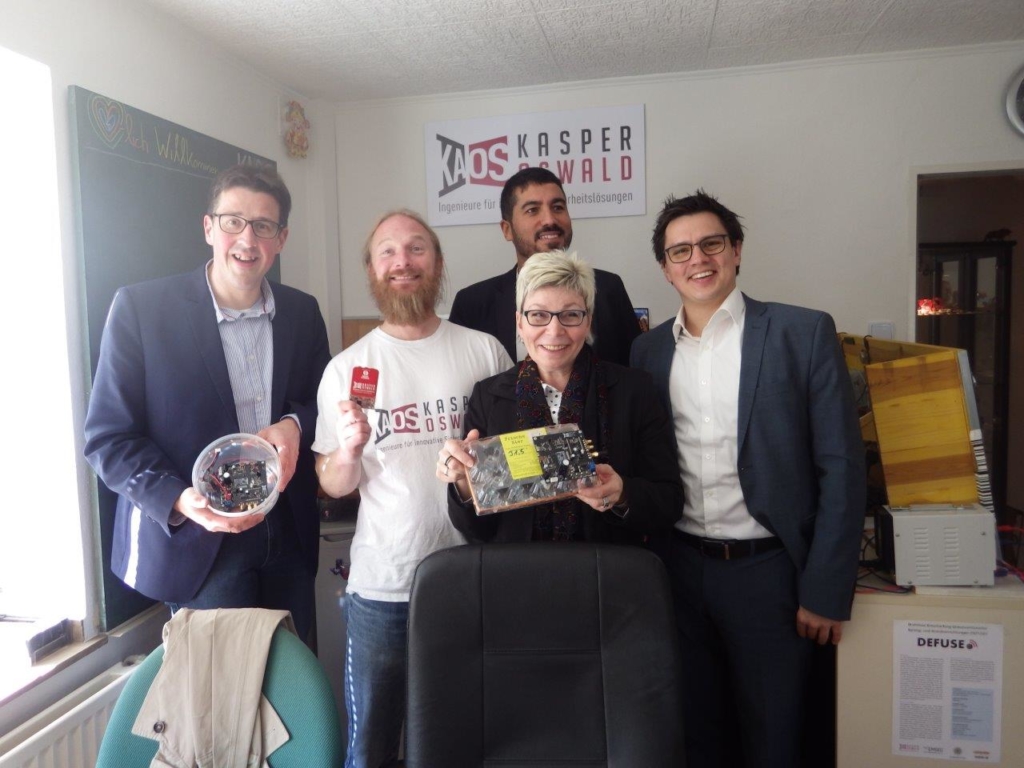 Together with the delegates (from left to right) René Schneider, Serdar Yueksel, and Alexander Vogt from Bochum she was briefed with respect to the current state of IT security in the embedded domain and further was introduced to the latest KAOS offspring Mila.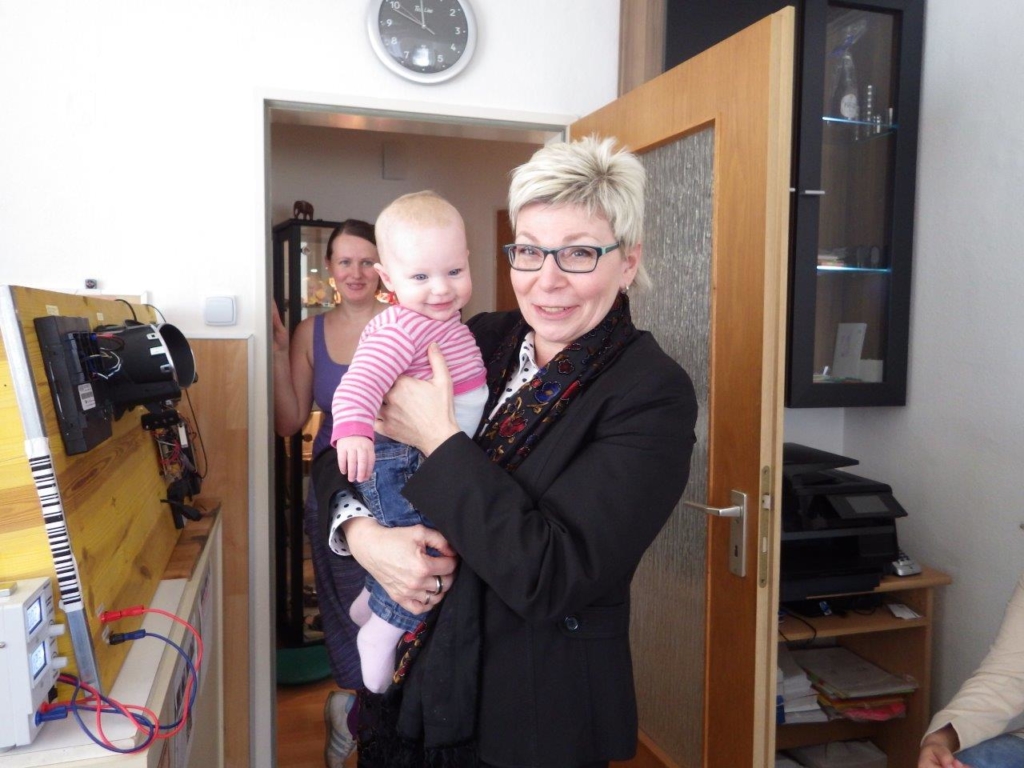 Thanks a lot for the kind visit, it was a pleasure for us! You can find Mrs. Goedeckes report about the meeting here (in German).
We proudly congratulate our team member Endres Puschner on winning the first prize award of CAST IT-Security 2016 with his Bachelor's thesis Practical Man-In-The-Middle Attacks on Passive Car Entry Systems, which was supervised by Kasper&Oswald GmbH: https://www.cast-forum.de/presse/cast.html
In his thesis, Mr. Puschner realized a cost-efficient demonstrator for relay (Man-In-The-Middle) attacks and successfully opened and started modern cars of different well-known manufacturers. Amazing work Endres, Thanks a ton!
The ChameleonMini was successfully funded on Kickstarter. Meanwhile, the devices are on stock in various colours in our webshop. More information regarding the Chameleon can be found on our ChameleonMini project page.
Our recent publication about the security of automotive remote keyless entry systems as presented August, 12 2016 at the Usenix Security Symposium in Texas, USA has received a broad attention in the international media. Further details on these results can be found on our page about Security of Automotive Remote Keyless Entry Systems.
Have a look at our services and our work and research on the security of embedded systems.
You have a question on embedded security or need help with developing your system? Contact us today or write a mail to: info@kasper-oswald.de.